The State of Digital Advertising in Dubai: Latest Trends and Insights
✽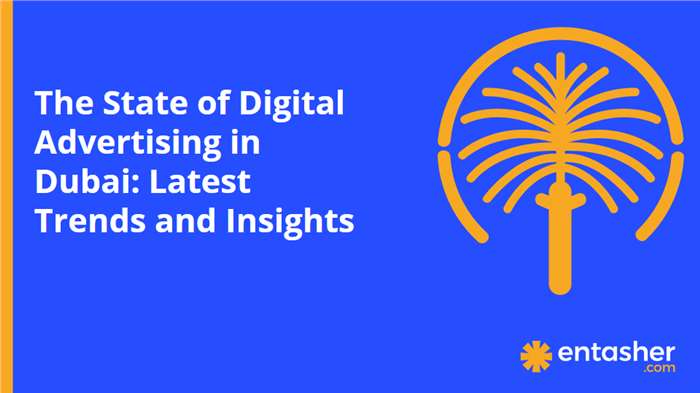 The digital advertising landscape in Dubai has grown exponentially in recent years. With a rapidly growing population and booming economy, the city has become a hub for companies looking to tap into the Middle Eastern market. In this article, we will also explore the latest trends in digital advertising in Dubai.
Mobile advertising
Mobile advertising is very popular in Dubai, where a large percentage of the population uses smartphones. According to a report by eMarketer, mobile advertising spend in the UAE is expected to reach $438 million by 2021, up 17% from the previous year This enables businesses to reach customers through a variety of channels such as social media, mobile apps and display advertising Mobile devices offer a huge targeting opportunity
Social media advertising
Social media platforms such as Facebook, Instagram and Twitter have become an integral part of digital advertising strategies in Dubai. The high level of social media usage among the public allows companies to better target desired audiences through social media advertising. Social media advertising spending in the Middle East and North Africa (MENA) region is expected to reach $4.8 billion by 2022, according to a report by ArabNet.
Programmatic advertising
Program advertising is another popular trend in Dubai. These automated sales and marketing ads allow companies to target their target audience more accurately and at scale. Spending on programmatic advertising in the Middle East Africa (MEA) region is expected to reach $1.5 billion by 2023, up 61% from 2019, according to a report by Magna .
Video advertising
Video advertising has also grown exponentially in Dubai, thanks to the popularity of services such as YouTube and TikTok. According to a Google report, video consumption in the UAE is one of the highest in the world, with 90% of internet users consuming video online. This gives companies a great opportunity to reach their audience through video ads on these platforms.
The challenges of digital advertising
Despite the growing popularity of digital advertising in Dubai, there are some challenges that businesses need to consider. A key challenge is the lack of standardization within the sector, which can lead to discrepancies between data and measurements. Another challenge is the issue of ad fraud, which can negatively affect the effectiveness of digital advertising campaigns.
conclusion
Dubai's digital advertising landscape is rapidly evolving, offering huge opportunities for businesses to reach their target audience through various channels Mobile advertising, social media advertising, programmatic advertising and video advertising are among the latest trends in digital advertising in Dubai. But companies need to recognize the challenges and ensure they have a solid digital advertising strategy in place to achieve their goals.
More Articles
Social media marketing is highly important in Dubai, as a large percentage of the population uses social media platforms. Businesses can effectively reach their desired audience through targeted social media advertising.
Some of the main challenges facing businesses in the advertising industry in Dubai include the lack of standardization in the industry, ad fraud, and the high competition for consumer attention.
Businesses can ensure their marketing strategy is effective in Dubai by understanding their target audience, utilizing various channels such as social media and traditional media, and keeping up with the latest trends and insights in the industry.
There are several top advertising agencies in Dubai, including TBWA\RAAD, Leo Burnett, FP7/McCann, and The Commerce Gear.
The media landscape in Dubai is diverse, with a mix of traditional and digital media. There are numerous print publications, television channels, and radio stations, as well as a growing number of digital media outlets.