What is a marketing plan? And How To Do A Marketing Plan?
✽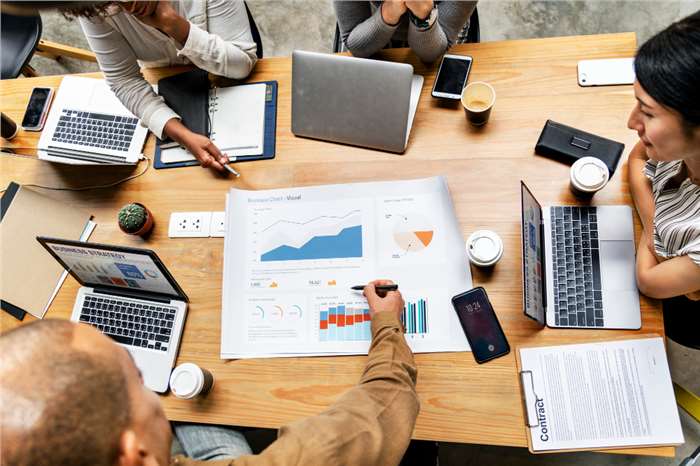 If you're looking to create an overview of your business goals or a timeline of tasks that need to be completed, a KPIs tracking indicator, or a description of your target audience and market, then you definitely need a marketing plan.
What is a marketing plan?
A marketing plan is a roadmap that outlines a marketing or advertising strategy over a certain period of time. This includes market research, targeted messages, platform selection, and metrics to measure success. A marketing plan is crucial to measure the success of campaigns, understand buyer personas, define tactics, and track your budget.
How to create a marketing plan?
1- Start with a summary
Writing a summary of the points you want to include is a great starting point. You can add things like your goals, your brand's mission, and the brand's growth. Remember that your goals should always be aligned with your mission.
2- Identify KPI metrics
After setting your goals, identifying the KPI metrics is essential to measure your success. Avoid choosing goals such as gaining more followers, but rather make your focus on real numbers. Goals like getting 1000 followers next quarter or increasing conversions by 3% of newly attracted customers are more realistic.
3- Outline buyer personas
Write a description of the type of audience you want to attract based on their sex, age, demographics, jobs, interests, challenges, and more. This helps you decide who your ideals customers are and how can you reach them.
4- Do a competitive analysis
Researching your competitors beforehand can help you stay ahead of the game. See what are they doing, what's the strategy, how they implement this strategy, how many customers they have, and what are their buyer personas.
5- Set a marketing budget
Outline all the expenses from salaries to campaigns and sponsorships. It's worth setting goals that correspond with your budget to avoid any errors.
6- Assign responsibilities
Now that your marketing plan is well-defined, start assigning responsibilities and see who will be in charge of what. Such as who's responsible for the content, who is managing the channels, and who's measuring KPIs.
Reach out to the best marketing plan companies in Egypt, Saudi Arabia, United Arab Emirates, Bahrain, and Qatar at Entasher.com
More Articles