What is Digital PR? Why is it important?
✽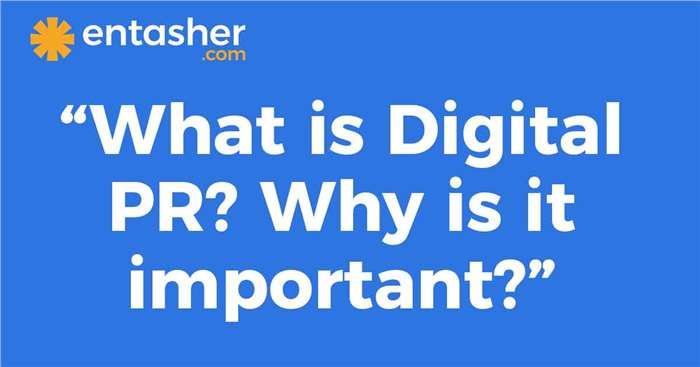 Digital PR is a crossover between traditional PR, SEO, content marketing and social media. Back before the digitization era there was only traditional PR where companies would have to send out thousands of press releases to journalists in newspapers to get only very limited coverage to increase the exposure, create awareness, or even to do crisis management.
With the advancements in technology, it is easy to team up with blogs, podcasts, influencers, and even online journalists to publish content about your business, or do damage control. It is even easy now for businesses to do so through their own social media pages where they can directly interact with their audience.
What is Digital PR?
Digital Public Relation or digital PR is an upgraded version of the traditional PR. It involves the original concept of public relations where there are press releases and media coverage of the brand to enhance the image for the consumers to encourage them to be attracted towards the brand but with the modern digital twist.
Digital PR involves strategizing to utilize SEO, and social media in delivering press releases to the audience, this can be done through online platforms like email. This is a digital or online marketing strategy made to increase the online presence of the business. The reason for doing all the Digital PR is to get high quality backlinks, mentions on social media, and improve the SEO.
The impact from digital PR is always positive it can help you get five star reviews on Google, and can also enhance the visibility of your website and its rankings. Digital PR involves:
Gaining high quality backlinks
Gaining online publicity
Gaining good customer reviews
Interaction with online journalists.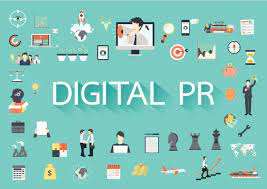 Why is Digital PR important?
Digital PR is very important to your business as it can help the business achieve certain goals like:
Brand Identity: Digital PR can enhance the brand identity as well as build it for you with publishing interesting news stories as well as product details. This can also increase the brand awareness.
Business reputation: although customer review sites can be both a benefit and a curse, still it is better to publish articles about your business and check the review of the people and fix the negative reviews.
Increase visibility: since digital PR works with SEO and enhancing the performance, it would help increase the visibility of the business to its audience online.
How to create a Digital PR strategy?
There are a few steps that you need to follow to create your Digital PR strategy:
Know your audience: it is very important for a PR person to be aware of their ideal target audience as well as the competitors to be able to reach the audience better and to know how to overcome the competition.
Content creation: write an interesting content for your press release that can attract people's interest online, and matches the goal of the press release.
Create media list: a media list needs to be created with journalists and influencers, as well as blogs and podcasts to make sure to send the content to them and make sure to construct a pitch that cannot be refused.
Measure success: you need to have clear goals, objectives, and KPI's to always look back at when measuring the success of your campaign. If the goals and objectives are achieved then there is a high chance of the campaign succeeding.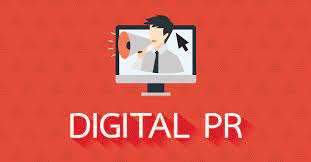 Traditional PR vs. Digital PR
Traditional PR

Digital PR

Involves traditional media like print media, TV, radio, and magazine

Hard to interact directly with the audience

2- Involves digital media such as blogs, podcasts, online press release, etc.

2- Focus on creating long term relationships with the online journalist.

3- Limited interaction with journalists

3. Good quality backlinks

4- Enhances the SEO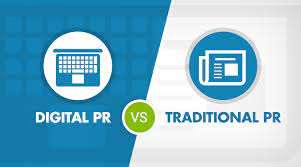 More Articles