Why Social Media is a Marketing agencies
✽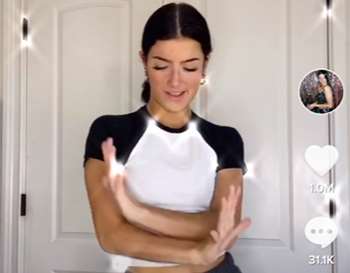 With the total population of planet Earth being around 7.7 billion people, social media has around 4.4 billion accounts, although not all of them are active the number of accounts is still increasing by the second.
It is very mainstream that it is almost rare to meet someone who does not have a social media account. The main defining element of social media is that it allows for instant sharing of content, as well as efficient and speedy interaction with individuals. Although social media was made to allow interaction between individuals, the main defining elements of it made it such a good marketing tool for businesses that companies could not miss out on.
With its ever-growing users, popularity, ease of access, and affordability it has become a beast in the marketing field that has eaten up other marketing tools and surpassed them in terms of marketer's preference, it can be considered the epitome of Digital marketing.
In an academic article titled Social Media Marketing written by M. Saravanakumar and T.SuganthaLakshmi, they mentioned that if a business wishes to stand out in the 21st century they need to keep up by doing social media marketing as it is almost impossible to be noticed without being active on social media.
Fun fact: 74% percent of Facebook users check their accounts every day!
What is social media marketing?
Social media marketing refers to when businesses use social media tools to connect with their audience, build trust between the brand and the audience, increase the number of website visitors, sell products or services, and publish content related to the brand.
Investing in social media advertising, celebrity endorsements, or even influencer marketing is a part of the social media marketing that is very effective in reaching the specific target audience with very affordable prices and excellent results.
The top 8 social media platforms for marketing 2022 are:
Fun fact: Nearly 80% of the users make their purchase decision with the help of Instagram.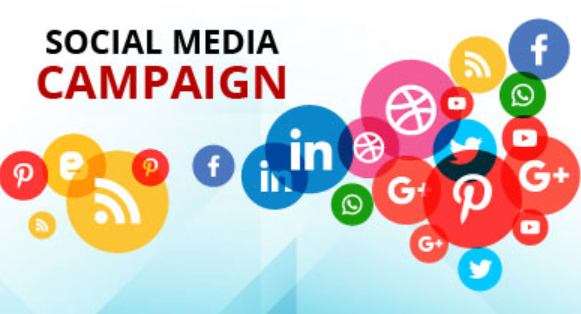 How did social media marketing start?
Social media itself began in 1997, a platform called "Six Degrees" was the first social media platform allowing "friends" and making profiles. After that social media evolved to what we know today with various platforms emerging over the past couple of decades.
When social media marketing first started it was only used to increase website traffic and hence increase sales but now many tools have been added to social media platforms to make it a more powerful Digital Marketing service such as paid advertisements, social media shops, and even live auctions.
Social media can be used to also keep track of consumer needs, wants, complaints, and suggestions to adjust their services or products accordingly making it an effective two-way communication tool.
Fun fact: Nearly 60% of YouTube users is male.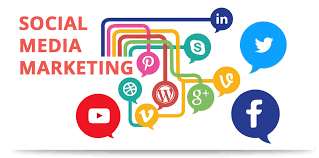 5 things to keep in mind when doing Social media marketing
There are 5 main points that you need to consider if you want to use social media marketing services and they are:
Strategizing: Before starting our social media marketing campaign you need to know what the main goal of the campaign is, e.g does the campaign aim to create brand awareness? After knowing the aim of the campaign, it is necessary to know the most suitable social media platform to reach that aim. And finally knowing what type of content could be used to reach the goal of the campaign.
Plan and publish: Planning the social media presence is essential to make your customers aware of your business, you can maintain your social media presence by constantly publishing pictures, videos, or any other form of content on the social media account of your company.
Keeping up with the gossip and engaging: Since social media allows for two-way communication, customers can message the companies, tag them, or even talk about them on social media. Keeping up with what is being said about your company, and how people talk about the company is very important. It is also important to engage by responding to comments, messages and tags to assert your social media presence.
Analytics: A business needs to keep up with their social media statistics, such as their reach, engagement, and mentions to know if they increase over time or decrease, what content gets the most interactions and so on. Usually social media websites provide such information but if you wish to compare across different platforms social media analytics tools can be used.
Social media advertising: Using social media advertising can increase the reach and even have targeted audiences. The advertising tools can be used to make bulk changes, automate processes, and optimize your advertisements.
Fun fact: 46% of Twitter users, use the app every day.
What is Entasher.com's role?
Entasher.com has over 150 Digital marketing agencies that provide social media services to their clients. The agencies provide high-quality services with excellent results for their clients. To view the agencies that provide social media service on entasher.com please visit: Top Social Media Marketing Agencies 2022 (entasher.com)
Entasher.com has over 50 social media Agencies in Egypt, United Arab Emirates, Saudi Arabia, Qatar, Lebanon, Iraq, Kuwait, Australia, and Bahrain that provide social media management to their clients. The agencies provide high-quality services with excellent results for their clients. To view the agencies that provide social media Management services on entasher.com please visit: Top Top Social Media Marketing Agencies 2022 (entasher.com)
If you are on the look for a social media marketing agency that takes your business exposure to the next level, send your brief to receive competitive proposals

Is social media marketing campaigns worth it?
Yes! Is the answer, many social media campaigns become h
In this campaign Proctor & Gamble probably partnered with famous TikToker Charli D'Amelio in March 2020 to encourage social distancing and staying at home. The campaign asked the participants to record themselves dancing to their own version of dance and use the hashtag #DistanceDance.
During the first week the campaign trended and gained 8 billion views and 1.7 million iterations (repetition of the process), with celebrities, sports teams and other big names taking part in the campaign.
Fun fact: Nearly 80% of users utilize Pinterest to support a brand.
uge hits and trends when done right. An example of a very successful social media campaign is #DistanceDance with Proctor & Gamble. The platform used for the campaign is TIKTOK.
More Articles