Entasher.com vs. Search Engines: A Smarter Way to Find Service Providers
✽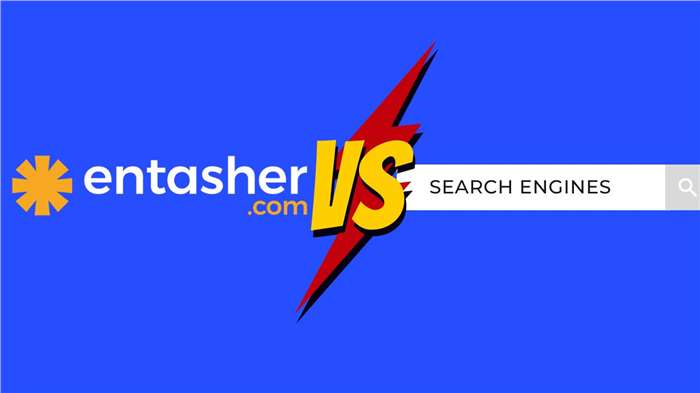 Entasher.com offers several advantages over traditional search engines when it comes to searching for service providers:

Verified Service Providers:
Entasher.com features a curated list of verified service providers in various industries. This verification process ensures that you are connecting with reputable and trustworthy companies.

Specialized Categories:
Entasher.com categorizes service providers into specific industries, making it easier to find the right match for your needs. Whether you're looking for digital marketing, event management, or software development, you can quickly navigate to the relevant category.

RFQ System:
Entasher.com allows clients to submit Requests for Quotation (RFQs) directly to service providers. This streamlines the process of getting quotes and proposals, saving you time and effort compared to traditional search engines where you might have to visit individual websites and fill out contact forms.

Client Reviews: Clients can leave reviews and ratings for service providers on Entasher.com. This feedback helps you make informed decisions based on the experiences of others.

Exclusive Features:
Entasher.com offers unique features such as the ability to showcase past projects, submit articles related to your industry, and even create and launch advertising campaigns. These features enhance your search for the right service provider.

Personalized Assistance:
Entasher.com provides personalized assistance and support, helping you find the perfect service provider based on your specific requirements.

Time Efficiency:
Instead of sifting through countless search engine results, Entasher.com narrows down the options, making it quicker to find the right service provider.

Growing Network:
Entasher.com is continuously expanding its network of service providers and clients, increasing your chances of finding the perfect match.

Entasher.com offers a tailored, efficient, and reliable platform for connecting with service providers, saving you time and ensuring that you find the best fit for your needs.
More Articles