Top advertising campaigns 2022
✽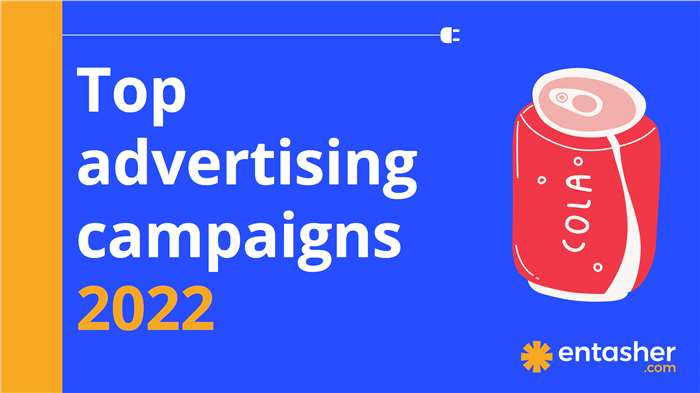 Successful digital marketing campaigns provide brands with unique opportunities to engage with their audiences in creative and memorable ways. By reviewing some of the most successful marketing campaigns of 2022, companies can generate ideas for their own brands. This article highlights some of the most innovative campaigns from established companies
Oscar Mayer
Oscar Mayer – Bologna Mask: Created a facial mask inspired by its bologna with the help of Korean beauty experts, Seoul Mamas. The campaign utilized the iconic shape of the bologna and packaging to generate a quick visual gag ideal for social media.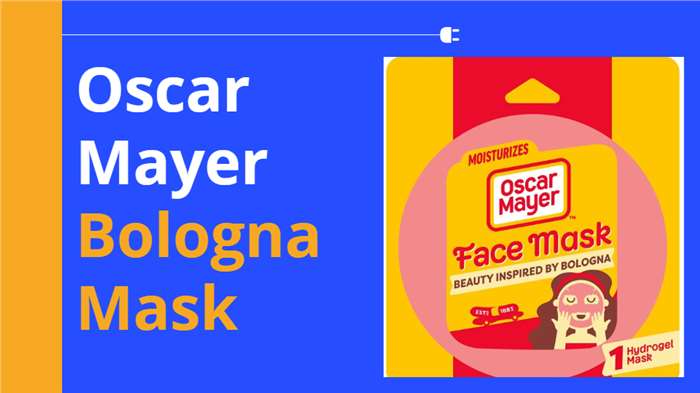 Warner Bros. Pictures
#Barbie: Promoted the upcoming 2023 release of the Barbie movie with images featuring Margot Robbie as Barbie and Ryan Gosling as Ken. The hashtag #Barbie turned into a cultural movement, with followers creating the #Barbiecore trend.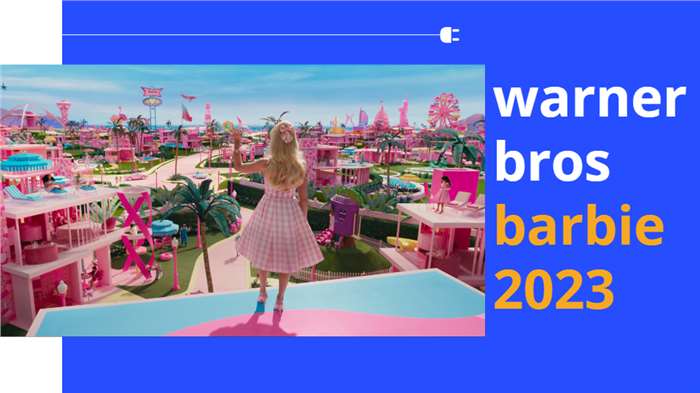 Twitter
If you can dream it, Tweet it: Twitter's omnichannel campaign started with a tweet and featured billboards containing tweets from celebrities expressing their dreams. The call to action defined Twitter as the platform where aspirations come alive.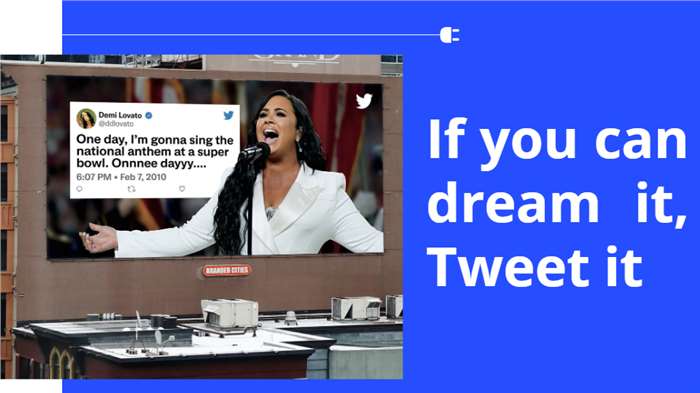 Duolingo – TikTok
Targeted Generation Z audience with its owl mascot, Duo, in silly, musical spots on language translation and pop culture, as well as taunts at its competitor, Google Translate. The campaign was featured on TikTok, where Duolingo has over 5.3 million followers and 106 million likes.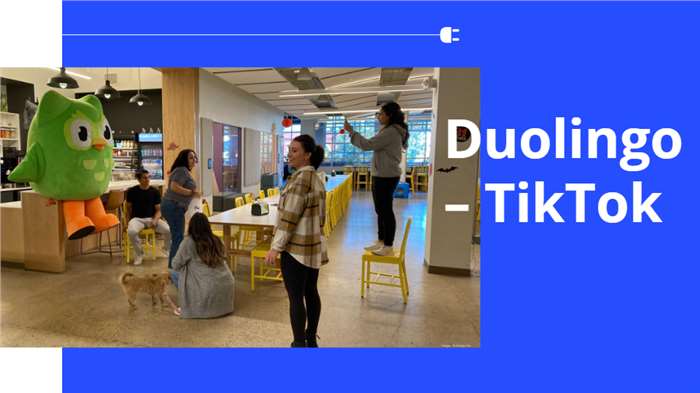 Aldi stores UK
Aldi Admin Announced taking the day off on a May bank holiday, letting other big brands take over for the day. Over 40 brands got in on the action, generating 5.1 million views and 140,000 engagements over the week.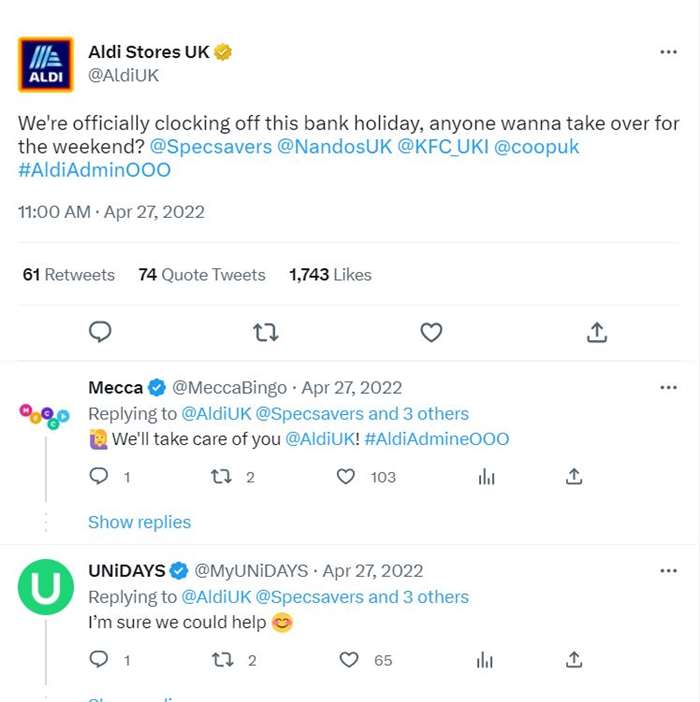 DOVE
#DetoxYourFeed: Produced a new short film, "Toxic Influence," in which mothers and daughters confront toxic beauty advice on social media. The campaign was promoted with the hashtag #DetoxYourFeed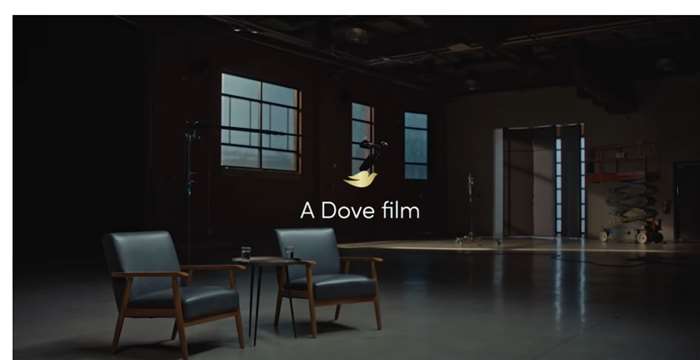 Nike Air Max Day 3D billboard
Agency: Nike Tokyo, Cekai Nike has had a very strong advertising year again in 2022, with a 50th anniversary campaign kicked off by Spike Lee and a gloriously entertaining football ad to tie into the World Cup. But it was this 3D billboard campaign which ran in Tokyo in March to celebrate Air Max Day – the annual celebration of the release of the first Air Max shoe, which was 35 this year – that got everybody talking. Heinz AI Ketchup. Agency: Rethink Canada If you spent any time on LinkedIn this year, you will likely have noticed the creative and marketing communities having great fun with AI. From Dall-E to Midjourney to ChatGPT, there were multiple ways to be delighted/surprised/terrified by the ways in which artificial intelligence could contribute to the creative conversation.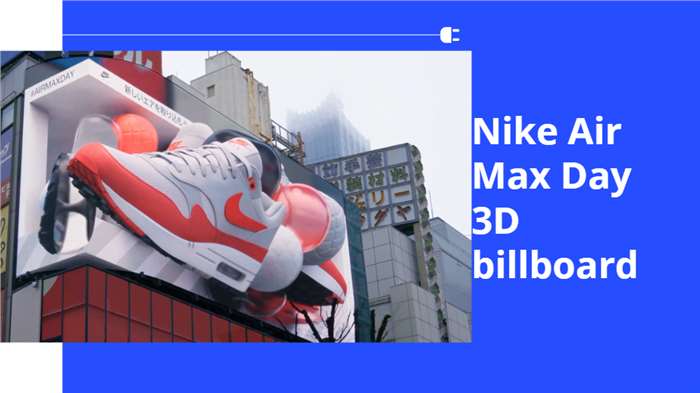 measuring a successful advertising campaign
A successful advertising campaign is a critical component of any business strategy. However, it can be challenging to know where to start or how to optimize your efforts. In this article, we'll cover the top five frequently asked questions (FAQs) for a successful advertising campaign.
What is the goal of my advertising campaign?

The first question to ask when planning an advertising campaign is what you hope to achieve. Do you want to increase brand awareness? Boost sales? Drive traffic to your website? Understanding your goals will help you develop a more effective campaign strategy.
Who is my target audience?

Knowing your target audience is essential to ensure your advertising campaign reaches the right people. Consider factors like age, gender, location, interests, and purchasing habits when determining your target audience. This information will help you tailor your messaging to resonate with your audience.
What channels should I use to reach my audience?

There are many channels available for advertising, including social media, search engines, TV, radio, and print media. Knowing your target audience can help you determine the best channels to reach them. For example, if your audience is primarily younger people, social media channels like Instagram and TikTok may be most effective.
What message should I convey in my advertising?

Your advertising message should be concise, clear, and compelling. It should also be tailored to your target audience and aligned with your campaign goals. Make sure your messaging highlights the unique value proposition of your product or service and sets you apart from your competitors.
How will I measure the success of my advertising campaign?

Measuring the success of your advertising campaign is crucial to determine its effectiveness and make necessary adjustments. Determine which key performance indicators (KPIs) you will track, such as website traffic, conversion rates, or brand awareness. Analyze your data regularly and adjust your campaign accordingly to ensure optimal results.
In conclusion, planning and executing a successful advertising campaign requires careful consideration and attention to detail. By asking and answering these top five frequently asked questions, you can develop a more effective advertising campaign that reaches your target audience and achieves your business goals.
More Articles