Salesforce is collaborating with OpenAI to integrate the popular chatbot creator.
✽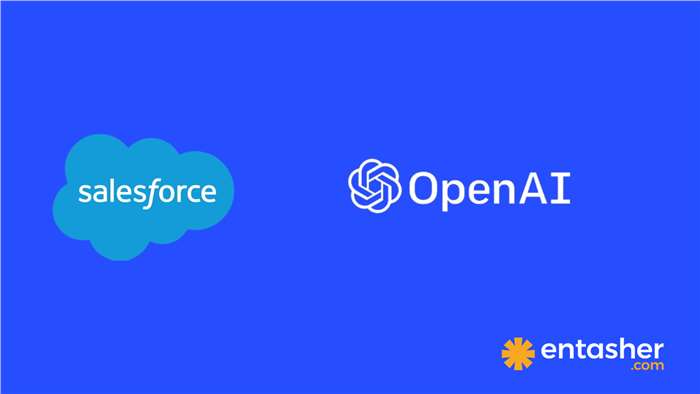 Salesforce has teamed up with OpenAI to bring generative artificial intelligence to its business software and integrate the popular chatbot creator, ChatGPT, into its collaboration software, Slack. The move reflects the growing trend among technology companies to equip their tools with generative AI that can create new content based on inputs from past data. Microsoft is also investing in OpenAI and using its technology to generate meeting notes in its product Teams and suggest email replies to vendors through its Viva Sales subscription.
With the integration of EinsteinGPT, Salesforce's proprietary AI models will combine with OpenAI's technology to allow businesses to generate email drafts, customer-account information, and computer code. The technology will also help users summarize conversation threads and handle other queries through Slack. This move responds to the increasing demand for nascent technology and aims to help companies "completely reimagine how they engage with their customers," according to Clara Shih, a general manager at Salesforce.
Salesforce's collaboration with OpenAI represents a significant step towards making generative AI mainstream in the business world. By integrating ChatGPT with its collaboration software, Salesforce aims to offer its users a more intuitive and efficient way to communicate with their colleagues and clients. The added capability to generate new content based on past data inputs has the potential to revolutionize the way businesses interact with their customers.
To further support generative AI startups, Salesforce also announced a fund to invest in this technology. This collaboration is expected to help companies stay competitive and transform the way they engage with their customers.
More Articles