Influencer Marketing Guide 2022
✽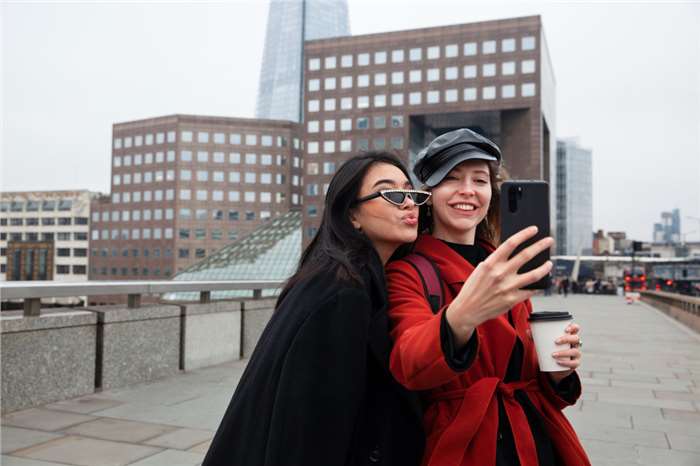 Remember the time you used to ask your beauty fanatic friend what's the best shampoo for dandruff? Or your food critic friend, where's the best place to have quesadillas?
Well, those days are gone. You no longer have to get into long talks with anyone to ask for referrals. Influencers saved you from long boring talks about their trip to Morocco when they discovered this magical shampoo. Influencers are the trustworthy friends you seek recommendations from, right away.
So how does it work? Which type of influencer is best?
Well, we're here to break this down. So, let's dive in.
How to create an Influencer Marketing Plan?
Start with identifying your objectives and the type of content you want to share with your audience. Then decide which type of influencer you want to include in your next campaign.
Nano influencer? Micro-influencer? Macro influencer? A traditional celebrity? A sports celebrity?
The choice is yours according to your goals and budget, but it's worth mentioning that including a micro-influencer in your next strategy is a great idea. So let's talk about them for a bit:
Micro-influencers
According to Klear, in 2021, 91% of all sponsored post engagements were with content created by Micro-Influencers.
Their low fanbase ( which is 10k-50k) is what drives this high engagement. The numbers actually support this. Because 82% of people are likely to follow micro-influencer recommendations. So it's worth considering a micro-influencer in your next influencer marketing campaign rather than thinking a high fanbase will get you the highest engagement.
So, what about partnering with the same influencer on long-term projects? Or choosing a certain influencer to be the representative of your brand?
Well, we call that a brand ambassador.
Brand ambassadors
Have you seen Cristiano Ronaldo promoting Talabat? This is what brand ambassadors are in a nutshell. They promote brands or products to increase brand awareness and drive sales. They don't necessarily have to be celebrities, influencers -be of any type- can do the job as well.
Now is the time to look for influencers who fit your influencer marketing strategy.
How to Find Influencers For Your Campaign
You can approach influencers directly the old-fashioned way - which can be time-consuming- or you can reach out to an influencer marketing agency to cut it short.
There are online advertising directories like Entasher.com, where you can browse hundreds of agencies, check their previous work, request quotations, and create successful campaigns. Seen anything easier?
Social Media Platforms and Their Updates
Influencer marketing skyrocketed pre-covid-19 since people got used to spending more time online. But which channels do people spend the most time on?
Yup, you guessed it right. The three musketeers: Tiktok, Instagram, and Youtube.
Instagram
Instagram is a top pick for influencer marketing campaigns to allow your audience to get to know about your brand from someone they trust. Most IG users check the platform daily, so coming across your brand from an influencer will feel like a credible recommendation.
Instagram Updates
1-Reels
Influenced by Tiktok, IG added reels that influencers can leverage to boost the reach of any brand and help it go viral
2- Link Stickers
IG welcomed link stickers which are a huge add up to share more info about the brand and increase UGC
A quick tip:
If your main target audience is females, Instagram is your ace. Researches say
70%
of women
prefer Instagram to other social media platforms.
Tiktok
It's a no-brainer. Tiktok is Gen Z's cup of tea. They claim it's funnier and more positive than any other platform. No wonder Tiktok has 1 Billion monthly active users.
Tiktok Updates
1- Q&A
A new feature that allows creators to answer questions in live broadcasts or future clips. It's highly effective for brands to connect with their audience, and understand all their concerns.
2- Co-steaming options
They allow brands to host an influencer they admire to increase brand awareness
Youtube
Did you know Youtube has 1.7 billion monthly visitors, and 26,400 YouTube influencers have more than 1 million subscribers? Sounds like a winner here.
Youtube Updates
1- Short videos
How many times do you use social media just to scroll down and watch as many short videos as you can? Well, you're not alone. Short videos on youtube get 15 billion views daily making them a top choice for brands to offer bite-sized content without forcing the audience to watch a long video.
2-Dislike Removal

You might like it or hate it, but technically dislike removal is not the best option for brands. When people disliked any content brands shared, at least they had an insight into what not to share.
3- Product Tagging
One of our ultimate youtube updates favorite is product tagging. Influencers can now easily share products the audience can click on to review and make their buying decisions.
A quick tip:
If your main target audience is men, Youtube is the choice. Researches say
64%
of men prefer YouTube as their platform of choice.
No wonder why gaming content is taking youtube by the storm.
If you're hosting an event about your brand, inviting an influencer is an ace card for the following reasons:
Boosting the visibility of your event across social media.

Sharing immediate coverage of your event

Building hype and buzz around your products

Increasing UGC
Fascinating Facts About Influencers Marketing
In case you're still considering influencer marketing in your next campaigns, here are some cool facts:
Influencer content generated 8X better engagement on social media than brand content.

90% of marketers say Instagram is the most important social media channel for influencer marketing

8 out of 10 consumers purchase products immediately after it was recommended by an influencer online.

50% of customers depend on influencer recommendations when it comes to purchases.

65% of people discover new brands or products through influencers

87% of shoppers were "inspired" by an influencer to make a purchase

82% of people are likely to follow micro-influencer recommendations

Out of the top ten YouTubers, half are gamers.
The wrap-up
Influencer marketing is booming and expected to keep growing in the upcoming years, so including influencers in your digital marketing strategy is a smart move to win the competition. Especially since 50% of consumers purchase depending on influencers' recommendations. So, do your research, and see which social media platform works best for your target audience, which content they prefer, and who are their favorite influencers.
And in case you need any help finding influencer marketing companies in Egypt, Saudi Arabia, United Arab Emirates, Bahrain, and Qatar, check Entasher.com.
More Articles